Muong Ethnic Encounter 2days 1 night trip
From: 161$
Duration

2 days/1 night

Start

Hanoi

Finish

Hanoi
Ages

Group size

Small group with 8 guest maximum

Carbon offset
---
Overview
Muong Ethnic Encounter
Tour departure: Daily from Hanoi
Pick up & drop off: 69 QuánThanh, Ba Dinh, Hanoi
Starting time: 8h00 am
Duration: 2D1N
Languages: English/French/Vietnam
---
Highlights
Walking country side and tribal village with pleasant encounters
Farming activities: Working in the orange farm
Rowing boat as local people do
Teaching English for local community and play with them
Muong culinary delight cooking class
---
Itinerary
8:00 am: departure from 69 QuanThanh, Ba Dinh
Drive to HoaBình and proceed further to the Mườngvillages
Walking through verdant villages and meet with people
Attend the farming activities at Orange Farm
Enjoy typical lunch followed by boat trip
Teaching English for local community and play with them
Enjoy cocktails and experience special foods of Muong people.
Homestay overnight
Cycling to enjoy unspoiled nature and meet local people
Row boating along the small river
Visiting Muong Cultural Space Museum
Return to Hanoi around 5pm the next day.
2day 1 night Tour of Muong ethnic minority village is an opportunity for visitors to experience the pristine beauty of the nature and people of Hoa Binh through the interesting activities from country side walking to row boating, teaching English and cooking class. Pleasant encounter with local people and enriching experience with food and local people hospitality.
Farming activities
Have you ever cultivated orange like a real farmer? Do you know how to grow an orange? You will know all these things with a memorable experience by doing all stages to grow orange as a real farmer such as weeding, fertilizing, pruning & watering.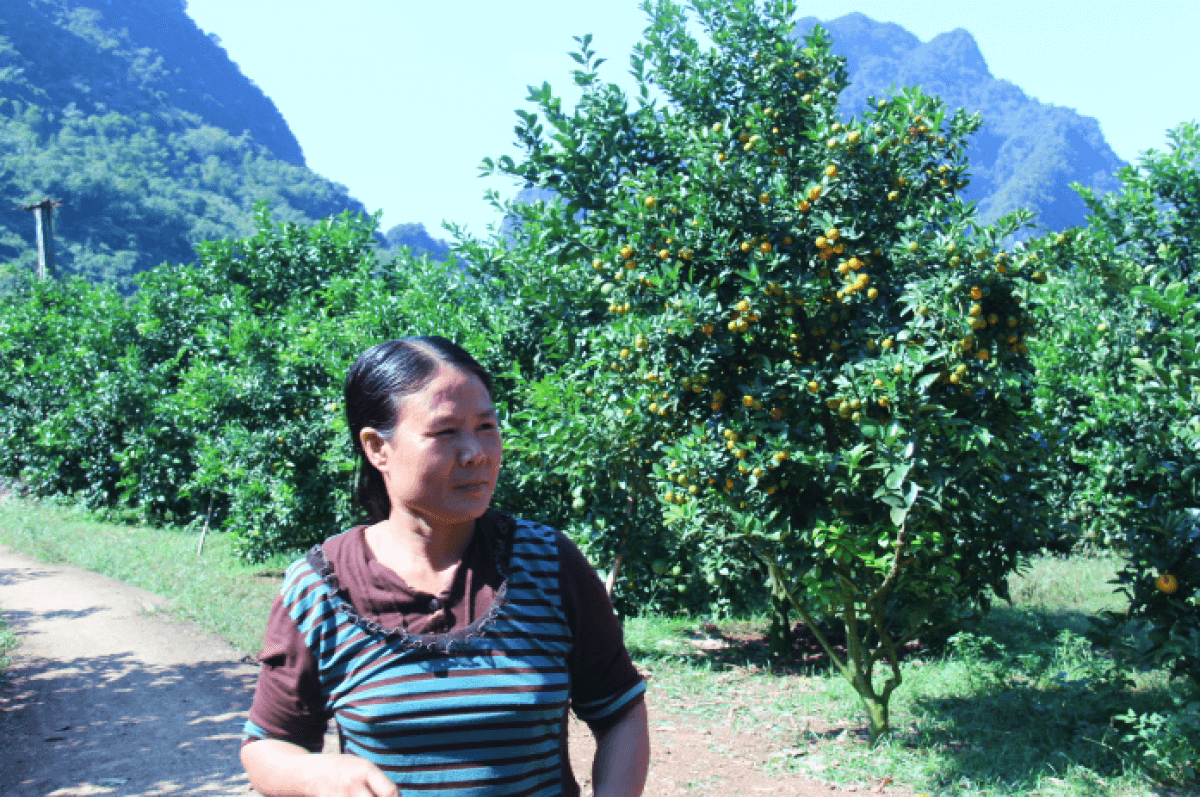 Teaching English  
Attend the English teaching class for the local community is fun and rewarding experience. You can help Teaching English and getting involved in book offering to the village library. Open Hope Library Project help shape up this meaning full project. Let's spend your time in a meaningful way for the good cause. If you bring your family here it will be eye opening experience for children and help them better understanding where they are and define their behavior.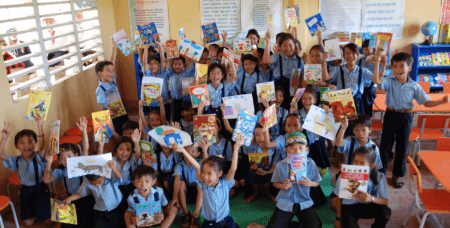 Local food cooking class
Muong local food is still rustic and simple but unique. Their specialties often connect closely with nature and their culture. You will have not only real experience how to prepare and cook local foods but have a chance to discover original culture of Muong people as well.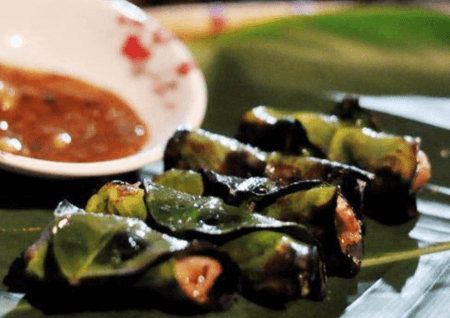 Rowing, kayaking as local people do
Contemplate the peaceful beauty of wild ThungNai on the boat, canoe or kayak is definitely amazing. You will learn how to row a boat or kayak and can explore "Ha Long on land" by yourself, take a deep breath the pure atmosphere in this peaceful land. This is definitely one of the most interesting experiences in your life.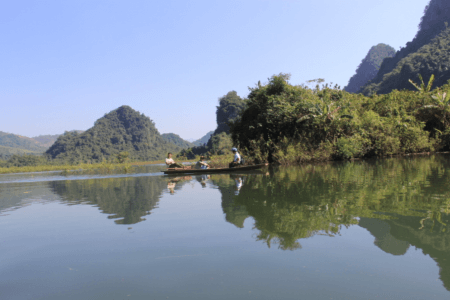 Cycling village
Discover the beautiful village with an unforgettable bike ride experience.  Here you can enjoy breathtaking secluded scenery with ample opportunity to meet with local people and smiling children amongst lush  villages dotted with river and creeks and towering limestone backdrops.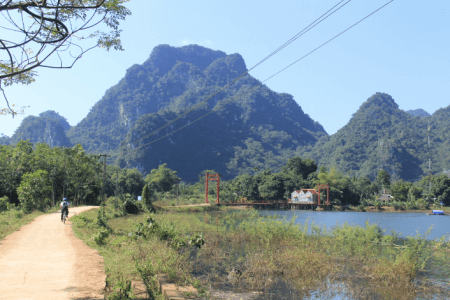 ---
Inclusions
All ground transfers with air-conditioned: Car Hanoi-Thung Nai-Hanoi
Homestay at Thung Nai
English/French/Vietnamese speaking guide during the tour days
Entrance fees for mentioned visits
Meals: 2 lunches, 1 dinner, 1 breakfast
Culinary experience
Boat, kayak
Teaching English
Cocktails with canape
---
Exclusions
Visa stamping fee
International & domestic Flights
Travel Insurance in all kinds
Meals: Lunch or dinner where not stated
Tip, drinks, personal expenses and others
Bank charge/fee
---
Calendar
Departure
Days
Price
Check more tour option... Book this trip
Thursday, 21 September 2023 Muong Ethnic Encounter 2days 1 night trip
2 days/1 night

Book now

Friday, 22 September 2023 Muong Ethnic Encounter 2days 1 night trip
2 days/1 night

Book now

Saturday, 23 September 2023 Muong Ethnic Encounter 2days 1 night trip
2 days/1 night

Book now

Sunday, 24 September 2023 Muong Ethnic Encounter 2days 1 night trip
2 days/1 night

Book now

Monday, 25 September 2023 Muong Ethnic Encounter 2days 1 night trip
2 days/1 night

Book now

Tuesday, 26 September 2023 Muong Ethnic Encounter 2days 1 night trip
2 days/1 night

Book now

Wednesday, 27 September 2023 Muong Ethnic Encounter 2days 1 night trip
2 days/1 night

Book now

Thursday, 28 September 2023 Muong Ethnic Encounter 2days 1 night trip
2 days/1 night

Book now

Friday, 29 September 2023 Muong Ethnic Encounter 2days 1 night trip
2 days/1 night

Book now

Saturday, 30 September 2023 Muong Ethnic Encounter 2days 1 night trip
2 days/1 night

Book now
---