Sapa, well famous in the eyes of international visitors as the "town in clouds", is even more alluring with its magnificent nature,
breathtaking Muong Hoa Valley and towering Hoang Lien Mountains wrapped in the oceanic clouds cascading down the earth.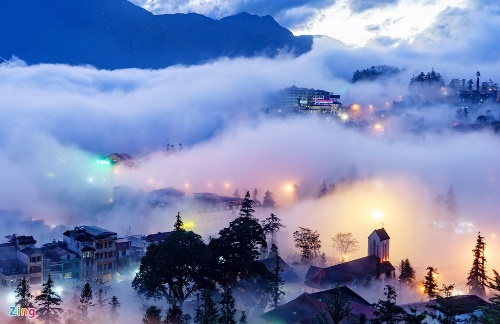 Established as a hill station by the French in 1922, Sapa, located in the mountainous province of Lao Cai, is the tourism center of the northwest. As a modest land, it has many wonders of the natural scenery with topography of hills, green forests, which makes a fascinating scenic picture.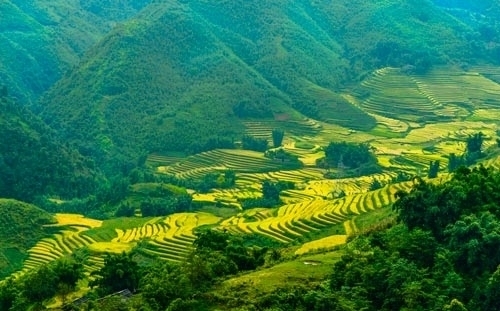 Sa Pa is located at the height of 1,500 to 1,650 meters on the mountainside of Lo Suay Tong. From the top of this mountain, we can see the southeast of Sapa with the height of 2228 meters.

Sa Pa enjoys temperate and subtropical climate with cool air throughout the year. One day, the town's weather experiences 4 seasons: the morning is spring, the noon is likened to summer weather with mild sunshine, balmy climate; cool clouds and dew in the afternoon create a feeling of autumn weather and the night is the cold of winter.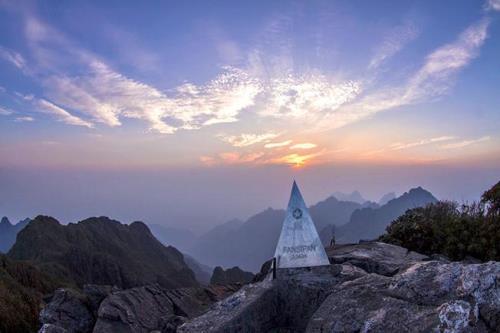 Hiking and enjoying nature is the name of the game in Sapa. The most prominent attraction in the area around Sapa is Fan Si Pan, which is the highest mountain in Viet Nam.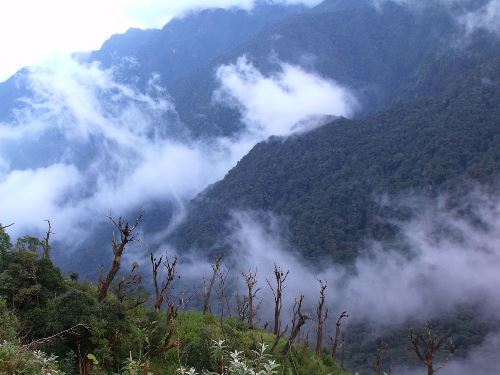 Fan Si Pan can be found in Hoang Lien National Park, which is an attraction in itself. The park covers a picturesque mountain landscape and several forests, and serves as the habitat for a diverse set of animals. Some species can only be found in northwest Viet Nam and are highly endangered.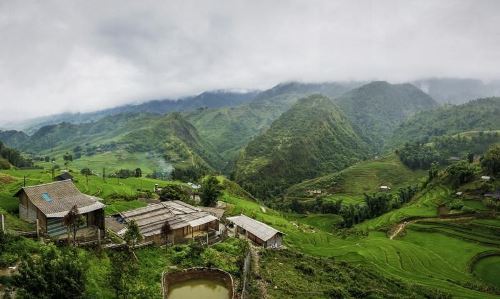 Other attractions that are part of the Hoang Lien National Park include the Cat Cat Village and the Ta Phin Village and cave.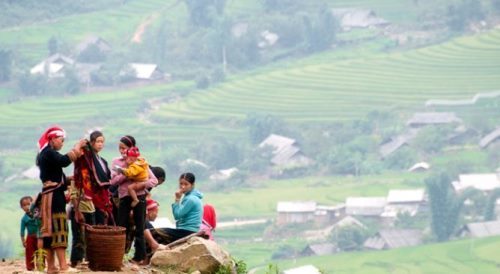 Sapa is the home to seven major ethnic groups, namely Hmong, Dao, Tay, Kinh, Day, Xa Pho (Phu La), and Hoa. Ethnic minority mostly resided in 17 communes, mainly living on agriculture, forestry and traditional crafts like brocade weaving, or bamboo and rattan weaving.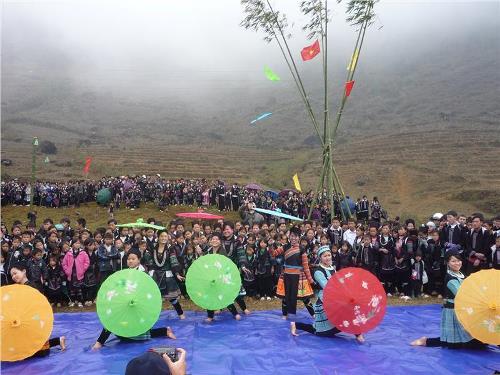 Each ethnic minority in Sapa maintains their own cultural festivals: "Roong poc" festival of Giay ethnic people organized in January in Lunar Year, "Sai san" festival of Hmong ethnic people, "Tet nhay" festival of Dao ethnic people is held on annual Tet Holiday.