The 300-year-old village is situated on the side of National Highway Two, about one hour drive from Hanoi to the north. Yet archeological excavated pieces of ceramics found in the village are dating back about a thousand years.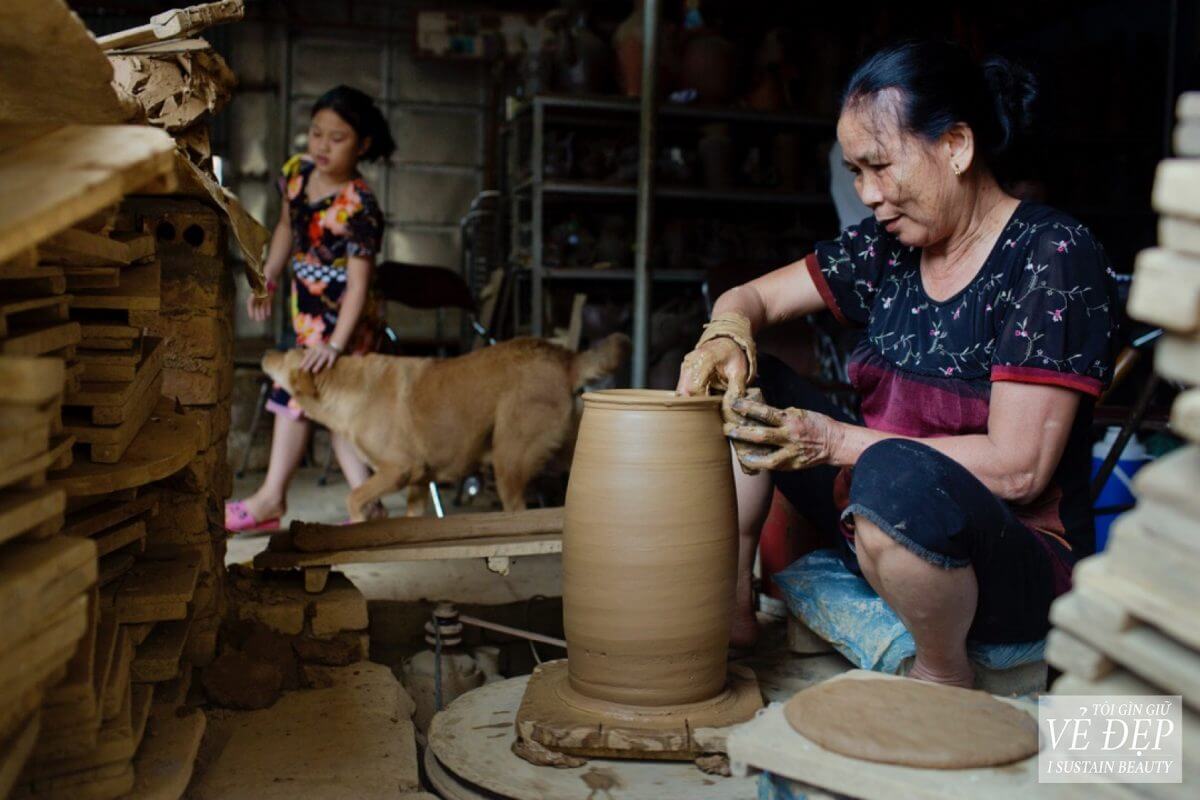 The villagers made vases for keeping rice, maize and other grain crops and later on, producing vases for storing water, as well as pots for making tea and cooking utensils and coffins for burial. These products have unique colors of grayish blue, brown and yellow.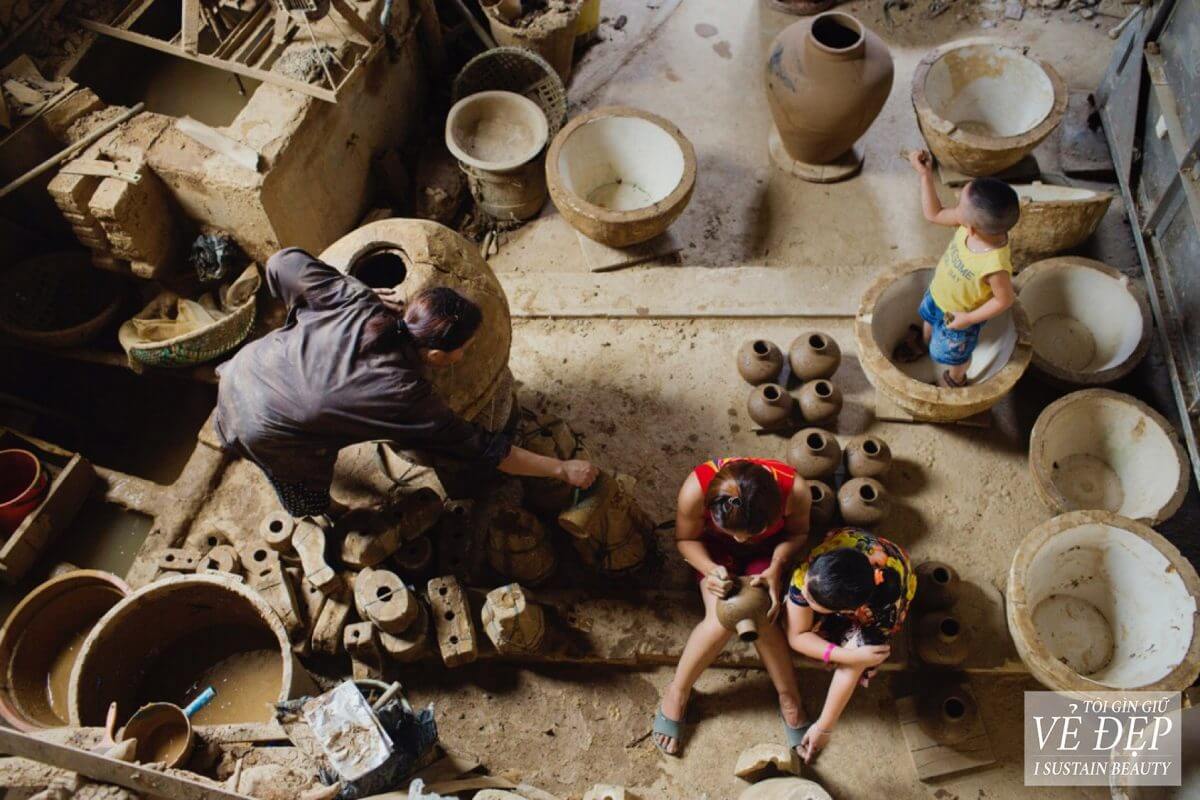 Folktale told: A long time ago, there are three excellent potters. They are close friends and they all really love their career. They have their careers are imparted from generation to generation; then, they said good-bye to each other. One came to Thanh Hoa, one went to Bac Ninh and the last one came to Huong Canh.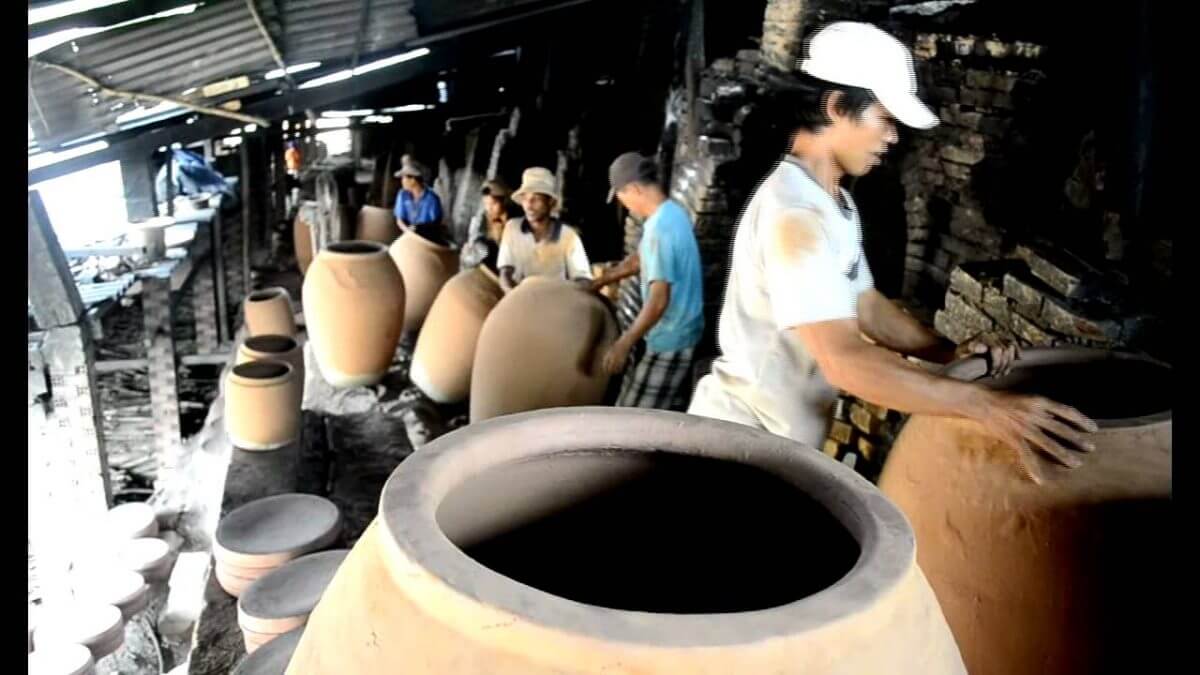 At Huong Canh, the founder is Do Quang. His art is not handed down, but his temple and statue are existing in the middle of Cang hamlet. No one can pinpoint when the temple made its appearance, but it is mended spaciously in 1740-1786. Every year, villagers celebrate a founder's death anniversary on January 6th, the day when the founder of pottery died.