Swan 3-star Cruise
Price contact
Duration

2 days/1 night

Start

Finish
Category

Themes
Ages

Group size

Carbon offset
---
Overview
Why swan?
The reason why we choose image of Swan for our cruising business brand? Back in the old day up to now, from west to east, swan image is beautiful classic simple, it stand for elagant and luxury. In the other hand Swan is inspiration resource for romance legend stories, beautiful appearance and its faithful characteristic
Just imagine how beautiful of swan cruises are nicely sailling pass a mazing dragon bay of Halong with proffesstional hospital services are being care by well training staff and crew members on board that will promise a great cruising holiday in Halong bay.
Our business direction are all our staff on boat will do all the best available to bring to the guests having a great time from beginning to conclusion, that's also our business philosophy as deeply insight character of Swan which is god have been given.
---
Itinerary
Halong Cruise Holiday 2 Days 1 Night
Funny but correct saying "come to Vietnam without visiting Halong bay mean not yet have been to Vietnam" let's enjoy us to experience your self on Halong Swan Cruises . Thousand of cliff Stone Island rising from the crystal waters, long sandy beaches, amazing grottoes, and lagoons alternate with authentic fishing culture will fancinating the visitor - Our swan cruise 2 days 1 night holiday will be the best choice for your exploration the dragon bay in a limited schedule time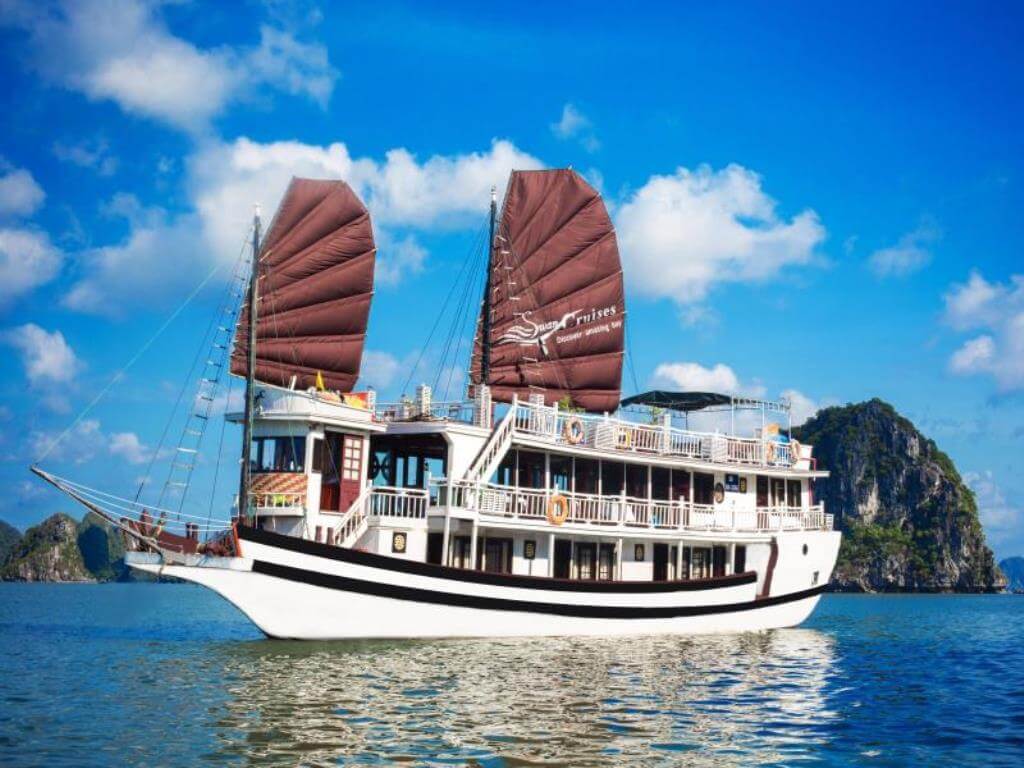 3D2N Trip Discover Beautiful Remote of Halong Bay
Discover amazing bay on Swan Cruises –  Being recommended Halong bay tours with cruises vessel featuring 8, 9, 12 deluxe cabins and furnished in classic Vietnamese style. This S wan cruise 3 days 2 nights into the legendary Gulf of Tonkin (Halong Bay, a part of Bai Tu Long Bay and Lan Ha Bay) includes various activities that will indeed provide a truly unique experience.  It's all terrific!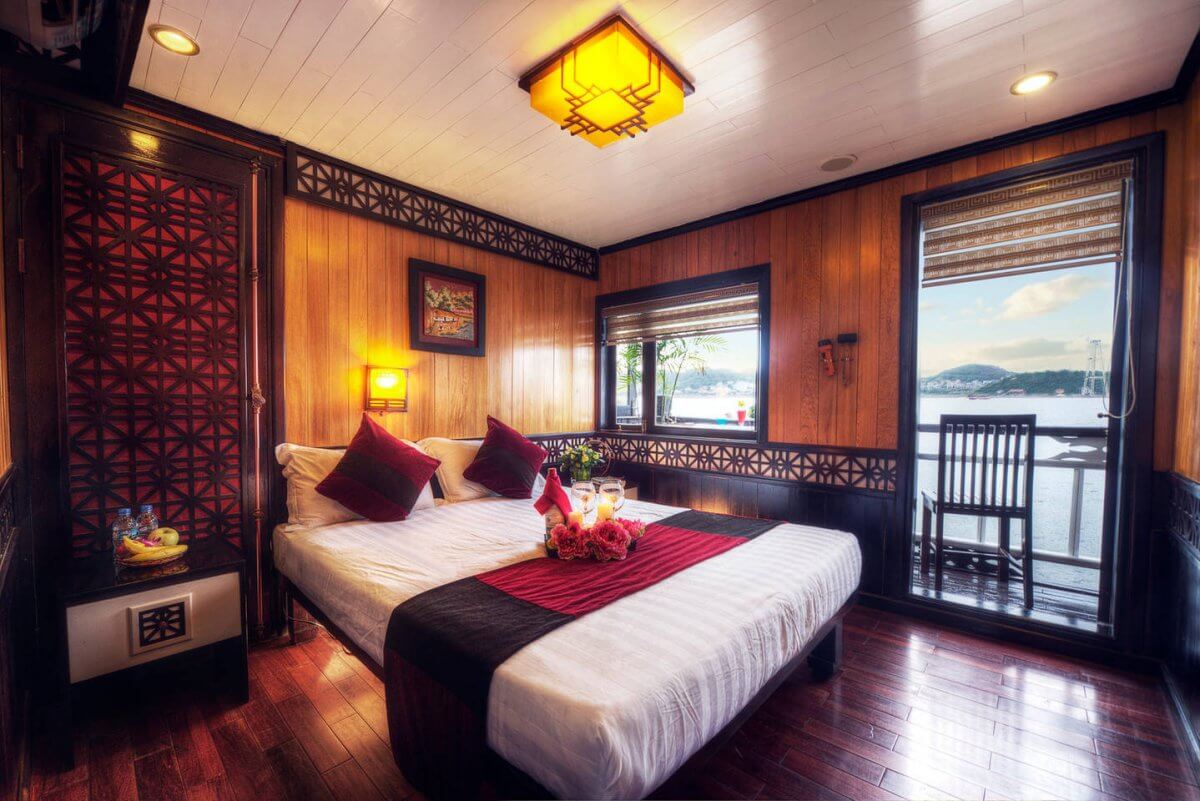 3D2N Trip halong Bay & Vietnam Eco Adventures
This Halong Bay trip is just within 3 days and 2 nights but it will bring you an experience like no others. Go for wandering through the typical villages of Red River delta on push bike, slowly enjoy crossing through lush rice paddy fields to see how Vietnamese are farming actually works. Overnight at Paddy Home , the teracota house located right in village with good quality facilities; enjoy tasty dinner cooked by local family and serve in local hospitality style. Final night on Swan Cruise to discover amazing of dragon bay. Just a couple days enjoy our unique program you will be able to sketch the culture portrait of Vietnam. Halong Bay, with its brilliant beauty and special geological, is attractive to not only national but also international tourists. This tour package offers 03 days free from the disturbing city noises relax and discover Halong Bay , which was recognized as World Natural Heritage . In addition, this package gives you an opportunity to have a touch at the real life of Vietnamese people by visiting and staying in a village of Viet people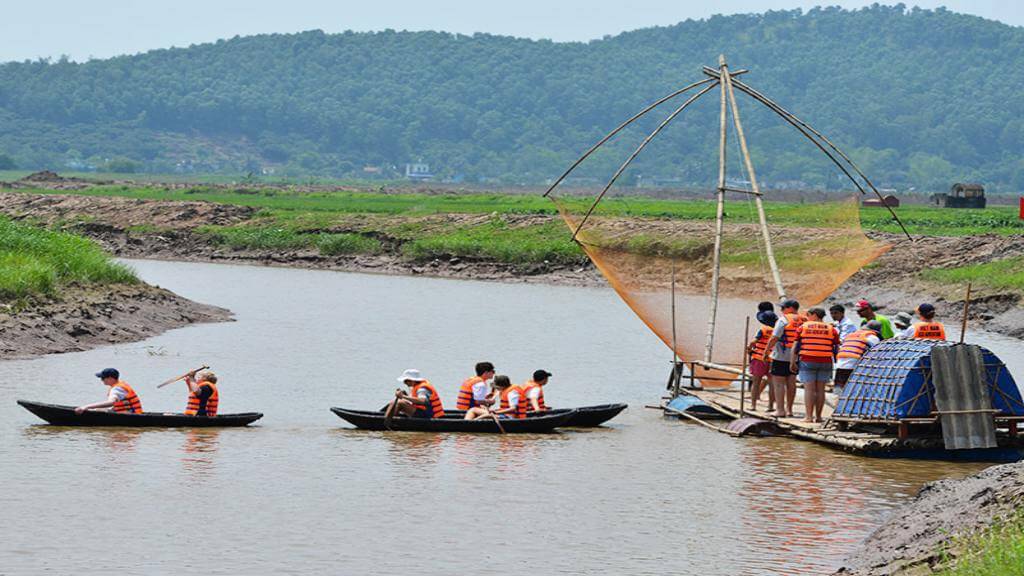 ---
Calendar
Departure
Days
Price
Check more tour option... Book this trip
Wednesday, 06 December 2023 Swan 3-star Cruise
2 days/1 night

Book now

Thursday, 07 December 2023 Swan 3-star Cruise
2 days/1 night

Book now

Friday, 08 December 2023 Swan 3-star Cruise
2 days/1 night

Book now

Saturday, 09 December 2023 Swan 3-star Cruise
2 days/1 night

Book now

Sunday, 10 December 2023 Swan 3-star Cruise
2 days/1 night

Book now

Monday, 11 December 2023 Swan 3-star Cruise
2 days/1 night

Book now

Tuesday, 12 December 2023 Swan 3-star Cruise
2 days/1 night

Book now

Wednesday, 13 December 2023 Swan 3-star Cruise
2 days/1 night

Book now

Thursday, 14 December 2023 Swan 3-star Cruise
2 days/1 night

Book now

Friday, 15 December 2023 Swan 3-star Cruise
2 days/1 night

Book now
---